Are you ready for more in life?
Are you done just surviving from one paycheck to the next?
Are you ready to actually THRIVE?
Then we are MEANT to work together!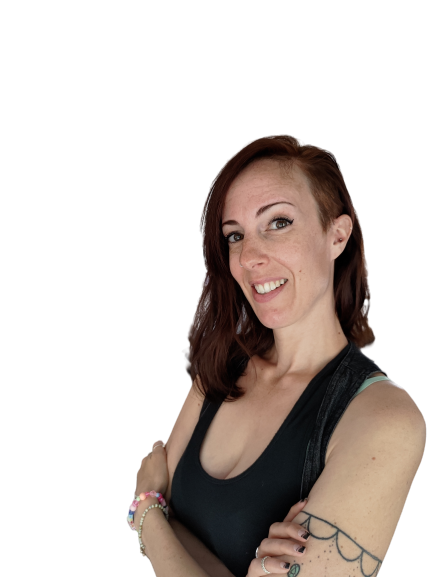 I'm Jen, and I help moms who are just like I used to be: stuck in a job that they want to escape from, drowning under the pressure of bills, rising prices but stagnant salaries.
Moms who are tired of watching the days, weeks, months and years go by, hoping that maybe someday things will change.
Moms who are ready to take their lives into their own hands.
Who are ready to take their power back and build a life that they don't need an escape from.
If you feel like that's you and you're ready for MORE, then this might just be right for you!
If you want a business that's not just another job for you, but that:
Generates more income than your 9-5
Then you'll definitely want to be part of my coaching program!

My Approach
I treat every one of my clients like she's the only one I've got. I take the time, I'm available for questions, and we go deep into any issues and blocks that she has.
But this means that I don't take new clients on often, and when I do, I make sure that she's the best fit for me, and that I'm the best fit for her. I'll never take on a client I don't feel I can help!
So the way I proceed is by starting out with a free, 30-minute application call, where we'll go over how I work, what you can expect from me, and what I'll be expecting from you (yes, I expect things from you too – coaching is a 2-way street, and there's no coasting with me!! The new life that you want is on the other side of this, and you can be sure I'll be prodding you along to make sure you keep moving towards it!).
If we both feel like we'll work well together and that you'll be getting the results that you want and need, then we can move forward. If not, we each go our separate ways, no hard feelings!
But if you resonate with the idea of taking your own power back, of reclaiming your life, and you're not afraid of doing what needs to be done to get there, then you're definitely going to want in!

My Packs
My current focus is on moms who are just starting their journey into entrepreneurship (meaning you're somewhere between $0 and $5k/month). I specialize in helping you figure out who you want to work with and how you can serve them in a way that's unique to you and makes you shine so you have no competition! (so if you're more advanced in business – i.e making more than $5k/month-, my programs won't be the right fit for you!)
Each of my programs starts at the beginning, meaning that even if you have no idea where to start, you can choose the 12-month program. The name of the program reflects where you'll be by the end, not where you need to be now!
So the length of the program you choose will depend more on how far you want to go rather they where you are right now 🙂
Make your first high-ticket sale
Program length: 4 months
Goal: make your first high-ticket sale
For you if: you want to get on the fast track to making high-ticket sales because you've got limited time and want to get your business off the ground, fast
What it entails: during this program, we'll work together to create an offer that sets you apart from your competition, creating your own market. This allows setting your own prices and no longer racing to the bottom price-wise. It means more income for less time, and more time for yourself and your family!
1x $5,988
or
4 x $1,597
Get recurring, predictable income
Program length: 6 months
Goal: to get your one-time clients coming back for more, meaning regular, recurring and predictable income
For you if: you want to create a business that will replace your 9-5 income and give you the freedom, both in terms of time and money, that you crave
What it entails: we'll work together to create additional products that your clients will crave, keeping them coming back for more. By figuring out additional pains that you can solve for them, you'll be able to keep them in your world, giving them value and bringing in regular income so you can replace your 9-5 salary by doing something you love!
1 x $8,382
or
6 x $1,497
Free your time and set your business on automatic
Program length: 12 months
Goal: to get to the point where you're working as many or as few hours as you want, so you can live that life of freedom!
For you if: you want to go all the way to your next level: you want the bigger income with the time freed up for what matters – loved ones and life in general
What it entails: this is where it all finally comes together into the life you want: we've got everything running smoothly and income coming in, now we automate it all so that it can run without you there. It'll free up time so you can be with your children, travel, care for your elderly parents, or just chill. It's your time, spend is as you please now that you don't need to worry about your business or the income coming in!
1 x $15,564
or
12 x $1,397
Do you offer a guarantee for me in my business in terms of clients or income?
Because of the nature of the work that we do together, and that so much of the success of it hinges on the effort that you put into implementing the work and the strategies, I can't offer any type of guarantee.
Coaching is a 2-way street, and I can't get the results for you!
That said, I can guarantee that the strategies that we will implement together are the very strategies that I have implemented with all my other clients, and that have gotten them incredible results.
They're the strategies that have allowed them to land high-ticket clients, grow to consistent $5k months and beyond, and quit their 9-5.
That's what I can guarantee 🙂
I can also guarantee that I will be here for you every step of the way, that I will be as invested in your success as you are, and that I will bust my a** off and do everything within my power to get you to the results that we agree on – that as well, I can guarantee 🙂
Will this work for my business idea?
I've worked with many moms since starting my business: coaches, virtual assistants, graphic designers, photographers, e-commerce owners, bloggers, course creators, and even a mom who taught others how to grow mushrooms indoors!
I haven't yet met a client that I haven't been able to help. What I teach and help you with are universal strategies that apply to everyone. We just tweak them if necessary so that they'll work for you, your offer and your market!
If you're worried about this, be sure to bring it up on our free call together so that we can discuss it!
I've never had coaching before - how does this work?
Coaching in business and other areas is very much like having a coach in sports: someone who knows the ins and outs, who's gotten results for others, who's got a track record and who's going to help you get the results that you want.
A coach will give you strategies, and short-cuts that might take you years to figure out on your own, and will ultimately save you a ton of time and heartache.
They'll keep you accountable and make sure that you do what you've set out to do.
But most importantly, a coach will always be in your corner, cheering you on, and making sure that you don't give up on yourself or your dreams!
Now in a more practical sense, I work with my clients in several ways: a weekly Zoom call in the beginning, with constant video/voice check-ins to be able to react quickly to any blocks or issues that come up between the calls.
I make sure that I'm as available as possible for all my clients, which is why I don't take on too many at a single time!
I don't want to get a 4-month pack - can I get just one month?
Nope!
When I first started out, I did pretty much coaching "à la carte", letting my clients choose how long they wanted to work with me, when they wanted to have sessions, etc – huuuge mistake!!
When I start working with a client, there's always a learning curve for both of us. I need to learn about your business, your goals, what you're trying to achieve, what you can offer, etc.
My client needs to learn how to work with a coach and what's expected of them.
A month just isn't long enough for us to do this properly, so we can get you REAL momentum in your business that isn't going to just fizzle out into nothing within days!
So because I care about my clients getting results, I've now decided that I no longer offer to work with them for anything less than 4 months – and that's non-negotiable 🙂
I'm tight on funds, do you offer discounts?
No, I don't offer discounts. This is for the simple reason that I truly believe that if you don't pay, you don't play.
You need to have skin in the game in order for you to take action, to feel the need to implement so you can see results and get that ROI!!
And I say this as someone who not too long ago was still struggling to make ends meet at the end of every single month. I would literally start the month with a deficit in funds… Absolutely terrifying.
Yet despite this, I still invested in courses, coaching and learning! I took the chance to invest in myself.
So believe me, I know where you're coming from, because I was there.
But before making a decision, ask yourself not only: can I afford to get coaching? But also: can I afford not to, and lose even more time and money because I don't know if I'm moving in the right direction?
I firmly believe in the power of coaching (otherwise I wouldn't be doing this), but you know your situation better than anyone else. You know what you can and should do!
I've got a ton going on, between work, my business, my kids, and just life. How much time do I have to spend on this?
Oooooff, yeah, I hear you! Been there and done that.
So first of all: please remember to take care of yourself! Yes, as moms etc etc we're super busy, but despite what we think sometimes, we're actually still human and need rest. So care for yourself!
Now, that said, coaching is going to take some investment not only financially, but in terms of time as well. I ask that my clients be able to spend at least 5 hours/week implementing and working on what we go over in our sessions.
Usually, this doesn't amount to 5 EXTRA hours though, because it's time you would spend on your business anyway – now you're just spending it in a different way, applying what you're learning with me.
So most of my clients don't actually see an increase in time spent on their business!
I don't have a business idea yet, but I know I want to start one. Should I wait before I get coaching?
Not at all! I highly encourage getting coaching as soon as possible. Working with a coach from the very beginning will ensure that you've got the strongest foundations from which to build your empire and that you're starting out in the right direction immediately!
One of my specialties is working with moms who want a business but don't know how or where to start and helping them get crystal clear on that. So no need to wait – as long as you know that you want to start a business and you're willing to go all-in, that's all you need!
Is coaching right for you?
Ask yourself these 2 questions:
Where do I want to be in 6 months?
And
Where do I expect to be in 6 months?
If your answer to those 2 questions is the same, then you're on the right track, and chances are you're fine without a coach!
BUT
If your answers are different, if where you picture yourself to be in 6 months is not where you want to be, then you may want to consider it.
After all, why settle for less than your dreams?
Why settle for long hours away from your family for an income smaller than you know you deserve?
Why settle for the guilt you feel from being away from your kids so much?
Why settle for a tense relationship with the love of your life, because they don't understand that what you're trying to achieve is for them and the kids?
What if, instead of settling for all of this, you could:
Increase your sales and income
Work fewer hours while making more money
Spend more time with your loved ones
Be in better health than you've ever been
Have more energy
Be the happiest you've ever been in your life
All of this is not only possible, it's very, very feasible. If you know how.
So please don't settle.
The next 6 months will go by whether you take action now or not.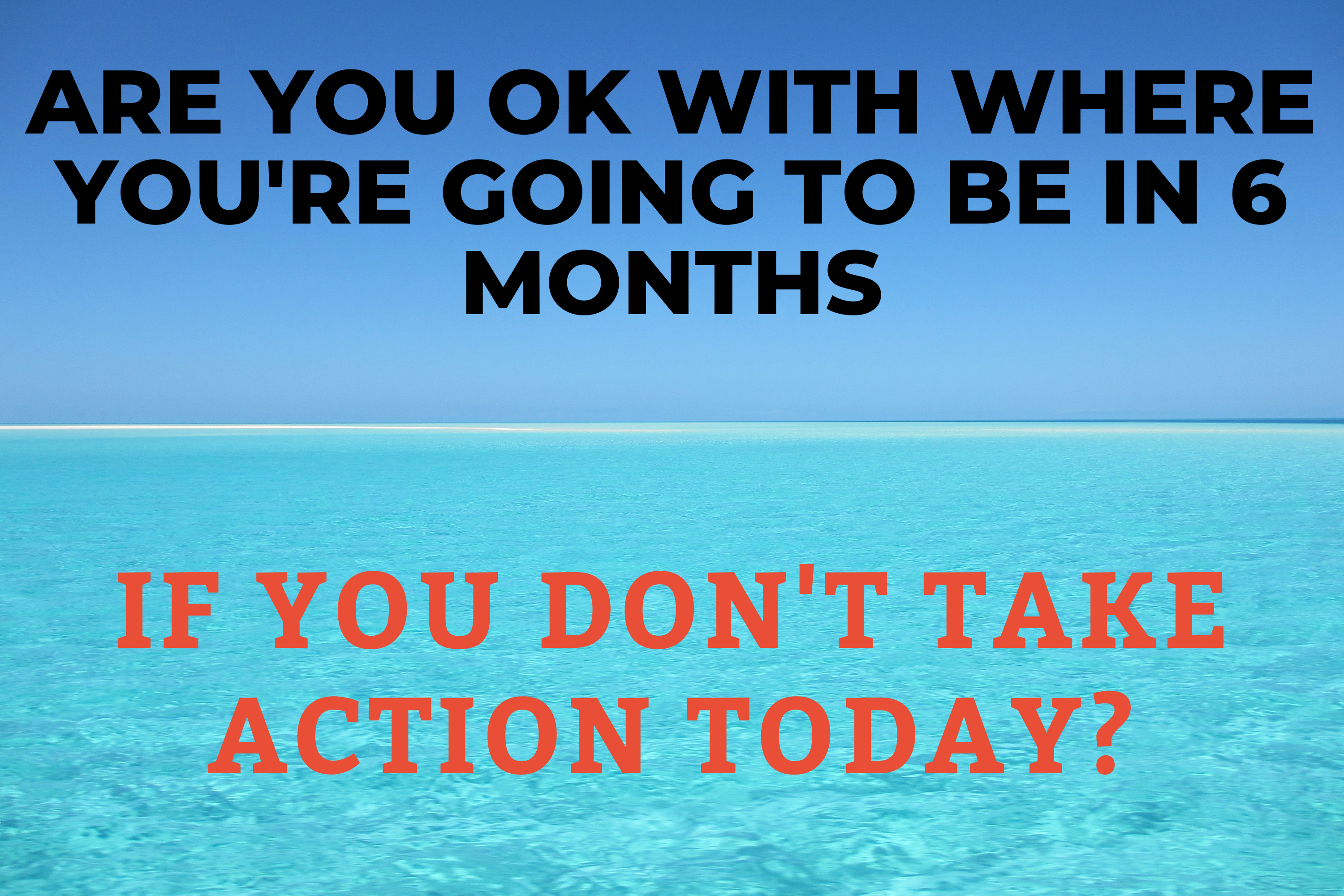 If your answer is no, then book your free call today.
There's no cost if you do.
But what's the cost if you don't?