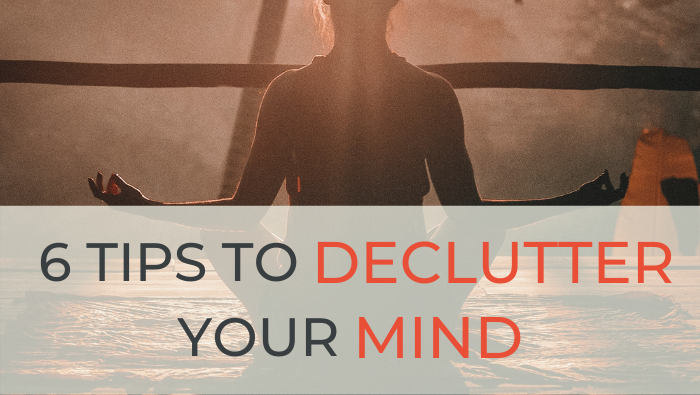 You've probably heard of – if not actively read about and researched – decluttering your house, your closet, your room, your kitchen, your drawers and about a million other things. And while these all have tremendous value, what about trying to declutter your mind? Have you ever felt completely overwhelmed, like you've got a whole hornet's nest in your brain? You know you've got a book worth of to-do lists to get through today, yet you never know where to start, because you can't seem to get your mind to focus on a single task?
Yeah, that's your mind in overdrive mode, and it's the dumbest, most uncomfortable feeling in the world.
Why can't your brain focus on just one thing and get it done?
Because it's overwhelmed.
But the good news is that it's not doomed to be that way – it's completely in your power to change it!
Now, I'm not going to lie; it's tough and takes work and practice. But if you manage to master this skill, it's going to make the biggest impact on your life!
Your thoughts will be clear, you'll be able to focus on the task at hand without your mind wandering to the other things that will need your attention later. Your productivity will increase immensely, meaning that you'll get much more done during the day, all while having a clearer, more comfortable mind!
If that sounds good, then keep on reading!
Related: you might be interested in reading about the success mindset; here are 6 ways you can easily harness its power!
Here are 7 tips to declutter your mind and clear some space in order to use it for what really matters – deciding on an ice cream flavor! Nah, just kidding… We all know that it's chocolate chip/mint all the way 😉
1 – DITCH PERFECTION
Yeah, I know, perfection sounds good, doesn't it?
But it's actually the death of productivity and basically everything you're trying to achieve.
Instead, go for great (or even good, depending on the task) – not perfect. The problem with perfection is that not only does striving for it take way too much time, but it's actually impossible to achieve… So… The return on investment just isn't worth it!
Instead, apply the 80/20 principle. Complete the 20% of the task that will give you 80% of the results.
This sounds ridiculous, but if you start to apply this to your life, believe me, you'll see a difference!
So stop forcing yourself and your mind to keep striving for "perfect". It's just not going to happen. Instead, free some mental bandwidth and time by going for great!
2 – MEDITATION
First, let's address a very prevalent myth about meditation: that it's all about quieting your mind and shutting off your thoughts.
That's not the case at all. Your mind isn't even built to be quiet. It's built to… well, think! So getting it to shut off is extremely difficult, especially if you're not a Zen Buddhist monk.
But what meditation does help with is disciplining your mind. Teaching it to focus on what's important to you, on what will make a difference in your business, in your life.
And the good news is it doesn't take years, or even months of practice to notice a difference in how noisy your thoughts are!
But I know that many of you reading this are skeptical. Maybe you've tried it before and it didn't work for you. I get it. 
So if you're someone who's got a little bit of a bone to pick with meditation, try this:
Don't try to shut off your thoughts. Instead, try mindfulness, which is focusing on being in the moment, in the here and the now.
Try shutting your eyes (… after you've finished reading this, not right now…), and focusing on your breath. Feel the changes in your body when the air comes in, and goes back out. Notice your chest expanding, the feeling of the air in your nose, going down your throat.
Notice the sound of your breath.
Whenever your mind wanders (it will, no matter how hard you try), just notice it, without judging it. Don't scold yourself or be harsh. Just notice that your mind has wandered, and gently bring it back to your breath.
Do this for a few minutes every day (I do it in bed, just before going to sleep), and before long I can promise that you'll be noticing a difference! 
3 – EXERCISE
This is SOOOO important! Without taking the vital importance of physical health into account, exercise is crucial to a clear mind.
Exercising increases blood flow to your brain, which is critical to thought.
Exercising regularly will have an immense impact on how you think, and how easily you can focus on your tasks.
You don't have to drastically change your regimen. Indeed, unless you're truly committed to it for some other reason, I would urge you towards a more gentle change. If you're someone who spends a lot of their time sitting down, then make a point of standing up every 30 minutes to stretch, maybe do a couple of squats or lunges. You can set a reminder on your phone so you don't forget!
Or if you can, maybe wake up a bit earlier and go running for a few minutes, or do some jumping jacks to get the blood flowing.
The most important here is to get your body moving, your heart pumping and your blood flowing.
Of course, if you can get into a regular, serious exercise routine, that's excellent! You'll improve your physical health, which will have an impact in and of itself on your mental capacity.
But if you can't and feel like right now it's too much, then try the above suggestions. NO ONE is too busy to jump up and down a few times during the day.
Find a way to move. It's important.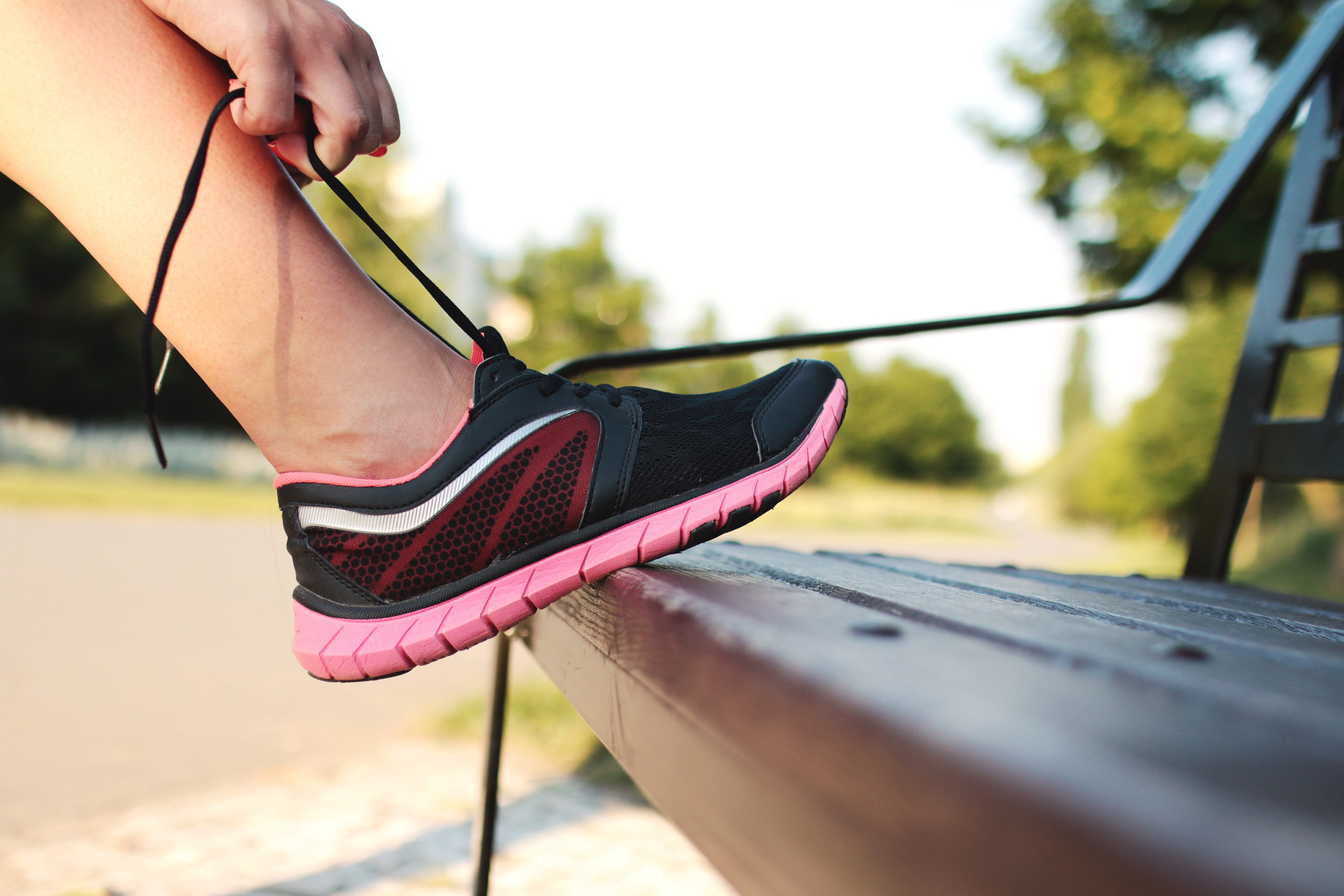 4 – NUTRITION
Nutrition is like exercise; it's important not only for your body but for your mind as well. Eating crap foods will cause your brain to be foggy, slow and cluttered.
Eating clean though will have the opposite effect; it will clear your mind and help your brain remain young (yes, that's a thing – certain foods help with neural connectivity, which is basically what keeps your brain young)
As with exercise, doing this really right can seem like too much of a commitment. So start small, and try to add some of these foods into your diet:
Blueberries
Avocado
Walnuts
Broccoli
Coconut / olive oil
Green leafy dark vegetables (like spinach and kale)
Tumeric
Dark chocolate
These are great foods that will feed your brain and give it the nutrients it needs to function at its highest level!
5 – SYSTEMS
Put systems in place.
What I mean by that is you should have some things that get done that require no or minimal involvement on your part. So basically, you should try to automate those pesky, simple, and recurring tasks as much as you can.
For example, I have my monthly payments automated. It's something that needs to be done every month, but that requires no effort or thought on my part.
Another example is my grocery shopping and cooking. I have a list of meals that we make, with what ingredients I need. On Sundays, we decide on the meals for the week and I go for the groceries on Monday, getting everything at once. This isn't fully automated, but it doesn't require a lot of thought on my part. We just choose the meals we want, and the grocery list makes itself.
Try to think of different tasks that are recurring, and that you feel take up too much of your mind's bandwidth (I used to hate getting groceries! It took forever, and I always ended up getting stuff I didn't need… And forgetting stuff that I'd actually gone there for…)
Write those tasks down, and see how you could either completely automate them (monthly payments), or partially (groceries). This will free up a lot of space in your mind, and really help you feel less overwhelmed.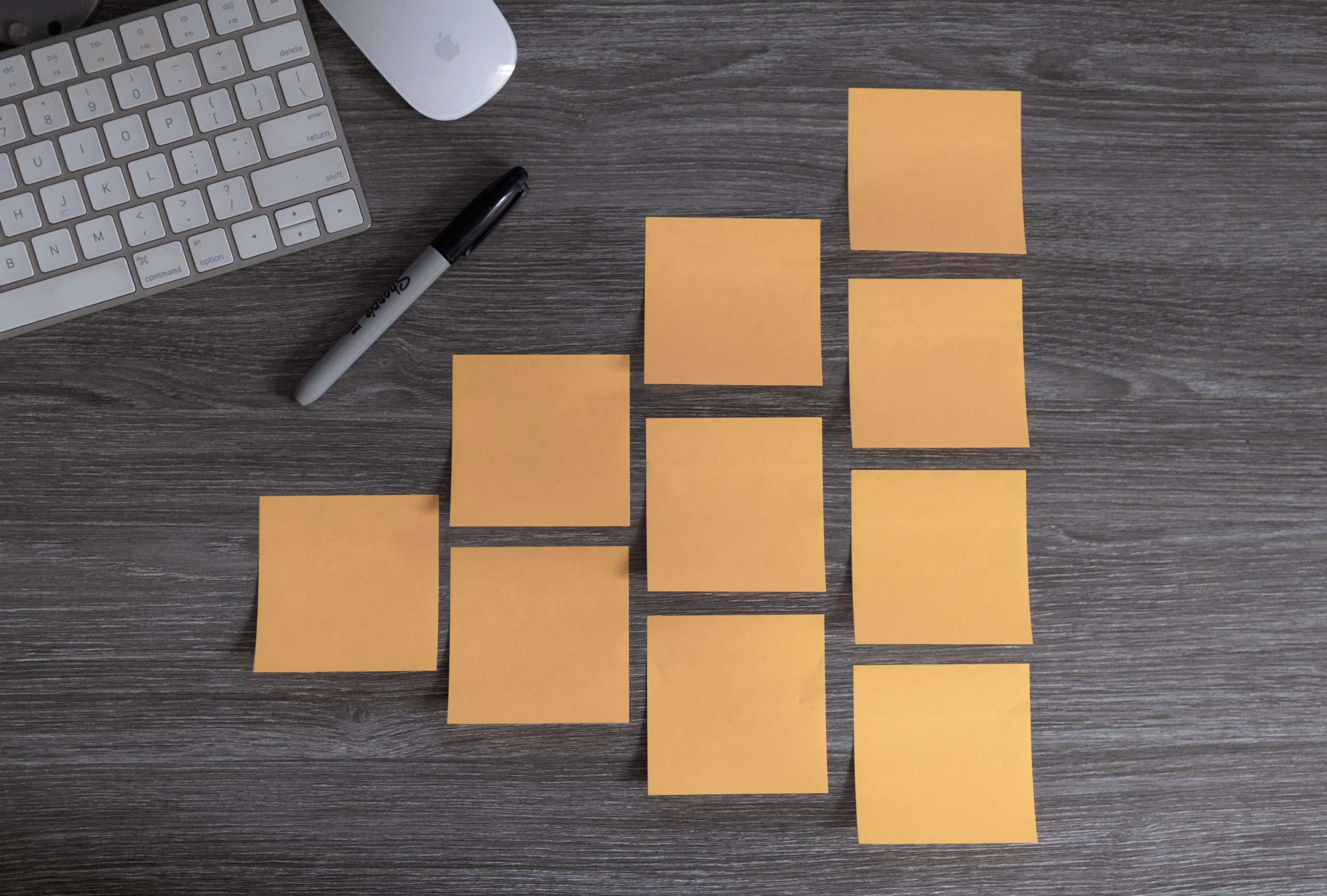 6 – WRITE THINGS DOWN
This is an important one.
Scientists figure we've got anywhere from 70k to 80k thoughts bouncing around our heads, every single day.
That's a buttload of thoughts, right?? But the worst is yet to come:
About 80% of those thoughts are old thoughts.
That means that every day, about 64k thoughts that you've got in your mind are thoughts you've already had! You've thought about them before, worried about them before, sorted them out before.
You've done it all before! Yet there they are, still bouncing happily around, using up all your space.
So you need to get them out.
And the best way to do that is to write them down. Once you've written them down, they just sort of magically disappear from your mind. It's actually pretty cool…
So anyway, write them down. Be ruthless. Carry a little notebook around with you in your pocket at all times (and a pen or pencil 😀 ) and write them down. Or write them down on your phone. Whatever works for you, and you can be consistent with.
Don't write down all your thoughts, of course, that would take more time than you've got in a day. But all the important ones, the ones you catch yourself thinking about more than once, the ones that are taking up your precious brain space – those need to be written down.
Write them down, then forget about them.
Of course, you'll need to review your little book at the end of the day, so you actually do the stuff you thought about, hehe. But it won't be in your mind anymore, and you'll be able to focus your attention on whatever task you're doing at the moment instead of wondering what you're going to wear in the morning.
Related: read about harnessing the power of success mindset with 6 easy tips!
So there you've got it! All 6 tips to declutter your mind. What do you think? Have I missed anything that you do to clear your mind? Which tip do you prefer? Do you feel like your mind could benefit from decluttering, or are you fine with your hornets' nest? 😉 (I mean, those obnoxious buzzers are probably close friends by now, right?)
Let me know in the comments, I'd love to hear!
Hope to talk soon, and in the meantime, take care!
Jen
P.S. Don't forget to pin this for later!